Residential Epoxy Flooring Sydney
Hardwearing and durable, epoxy flooring is well known as one of the best flooring options for commercial applications. But did you know that epoxy flooring is also the secret ingredient that brings impressive residential spaces to life?
Whether it's indoors or outdoors, residential epoxy flooring can make for a great addition to your home. Here at TLC Epoxy Coatings, we are proud to provide Australian Made residential epoxy flooring in Sydney.
Our team will come to you to quickly, seamlessly, and professionally install a residential epoxy flooring solution. We guarantee that your new flooring will be installed at a time that suits you to ensure minimal disruption to your day to day life. If you're a residential builder, we can also work with you to create brilliant residential flooring for new homes.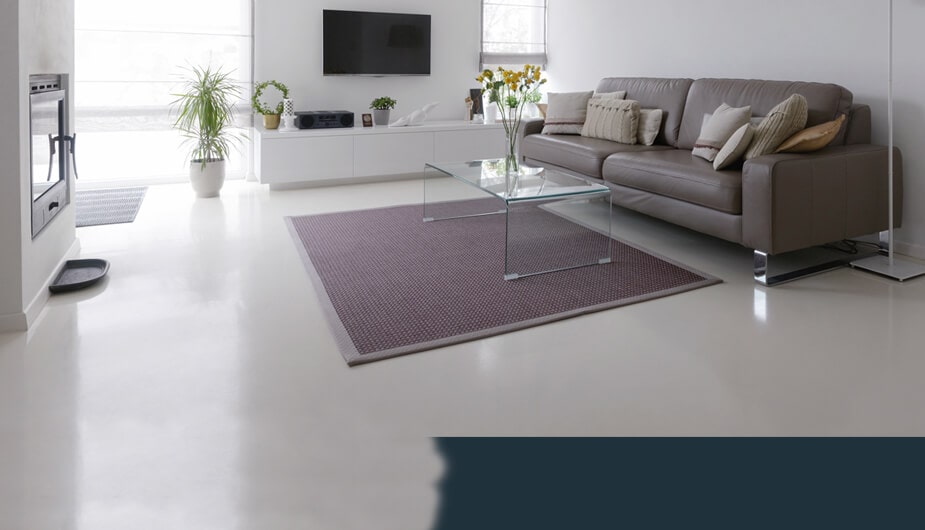 What You Get with Residential Polished Concrete Flooring
Epoxy flooring solutions are known for the durability and strength in commercial environments, and that's no different in residential settings. This allows you to create flooring that will last for years to come with little to no maintenance and easy cleaning.
Importantly, residential polished concrete flooring is also aesthetically brilliant. Whether it's in the kitchen, the garage, or throughout the whole home, this flooring solution will create a modern, attractive finish.
As well as residential polished concrete flooring, you can select flake, metallic, glitter, or plain epoxy finishes for your indoor or outdoor environments. Picture a natural look by the edge of your swimming pool, a glossy finish in your modern kitchen, or a seamless, rugged design in your garage/man cave.
Experienced Residential Epoxy Flooring Specialists
The team at TLC Epoxy Coatings has worked with residential builders and homeowners throughout the Sydney area to bring their dream flooring to life. To get exactly what you need in a timeframe and budget that suits you, we are the team you can turn to.
Get a Quote on Residential Epoxy Flooring in Sydney Today!
Contact TLC Epoxy Coatings to get a free estimate and arrange a consultation and quote for your new residential flooring. Call 1800 2 EPOXY now or leave us a message online to get started.