Epoxy Floor Painting
Epoxy floor painting, or epoxy floor coatings, are the secret ingredient that makes concrete floors stronger, smoother, and more attractive than ever. Whether you want to transform a commercial, industrial, or residential environment, TLC Epoxy Coatings can work with you to provide the epoxy floor painting products and services you need.
Not all products are created equally in the world of epoxy flooring, and if you want a premium result, you need the best possible products. Whether you call it epoxy floor painting or epoxy coatings, our team will only provide the very best. TLC Epoxy Coatings proudly provides 100% Australian epoxy products for all of our jobs, ensuring your new floor meets and exceeds Aussie industry standards.
Of course, you also need the best services to go along with your premium epoxy floor painting. The TLC team has worked extensively with commercial, industrial, and residential clients to provide the best flooring solutions on the market. We can work around your schedule to ensure minimal disruption and the fastest possible results.
To get started or make an enquiry, get in touch with us today.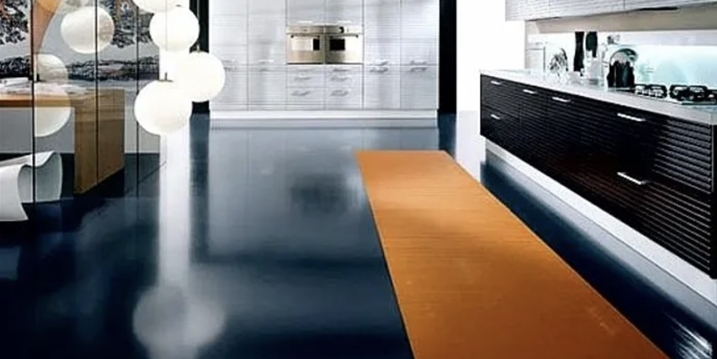 What Are the Benefits of Epoxy Floor Painting?
When you choose an epoxy flooring solution, you get benefits on all sides.
On the one hand, your new concrete floor will be more practical than ever. Epoxy floor coatings help your concrete floor last for years with little to no maintenance and easy cleaning. You can make your floors non-slip for extra safety, and they will resist wear, tear, abrasion, and other damage.
On the other hand, your flooring will also look its best with the TLC team. Aesthetics are our speciality and we can bring your floor to life in an array of colours, patterns, and styles. From metallic and flake flooring to polished concrete, an epoxy solution will be at home in your kitchen, bathroom, living room, boardroom, garage, warehouse, shopping centre, and more!
Ready to Get Started with Epoxy Floor Painting?
For a free estimate and to discuss your needs with TLC Epoxy Coatings, call 1800 2 EPOXY or get in touch online.