Flake Flooring
Create an aesthetically striking floor that can stand up to the rigours of constant heavy foot traffic! Choose a flake flooring solution from TLC Epoxy Coatings for an affordable, durable epoxy floor that's an all-round winner in a range of environments.
You can be sure that you're getting the finest flake epoxy products and services when you partner with TLC Epoxy Coatings. All of our epoxy products are proudly made here in Australia and our services are completely built around you. We will install your flake flooring quickly, seamlessly, and professionally, with out-of-hours work available as required to suit your lifestyle.
Get in touch now and enquire about flake flooring to start reaping the benefits.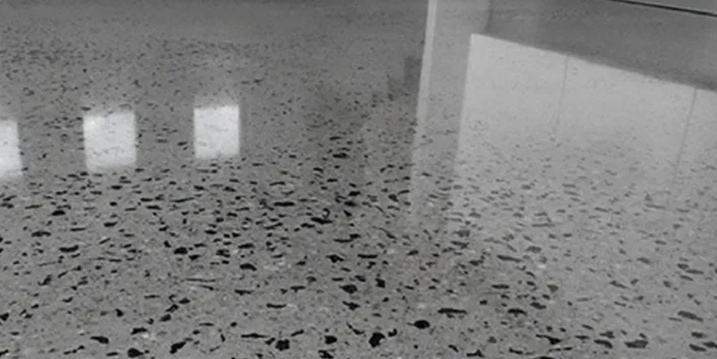 The Benefits and Applications of Flake Flooring
Combining attractive flake chips with durable, commercial quality epoxy coatings, our flake flooring provides the best of both worlds for you.
Benefit from a strong and durable flooring solution that's easy to clean, safe for foot traffic, and will maintain its quality in even the heaviest use settings. At the same time, your flooring will be highly appealing thanks to the flaked design throughout the surface.
Commercial garages, large shopping complexes, and family homes are all environments where flake flooring has excelled in the past.
Get Started with the Flake Flooring Solutions from TLC Epoxy Coatings
Flake flooring is a truly ingenious flooring system. Its unique design will hide imperfections and its resistant surface will prevent most imperfections and abrasions from appearing in the first place. The perfect floor for coping with children, impressing results, and providing a stand-out retail or residential environment, there's very little that a great flake epoxy floor can't do.
For more information or a free estimate, contact TLC Epoxy Coatings online or give us a call on 1800 2 EPOXY.